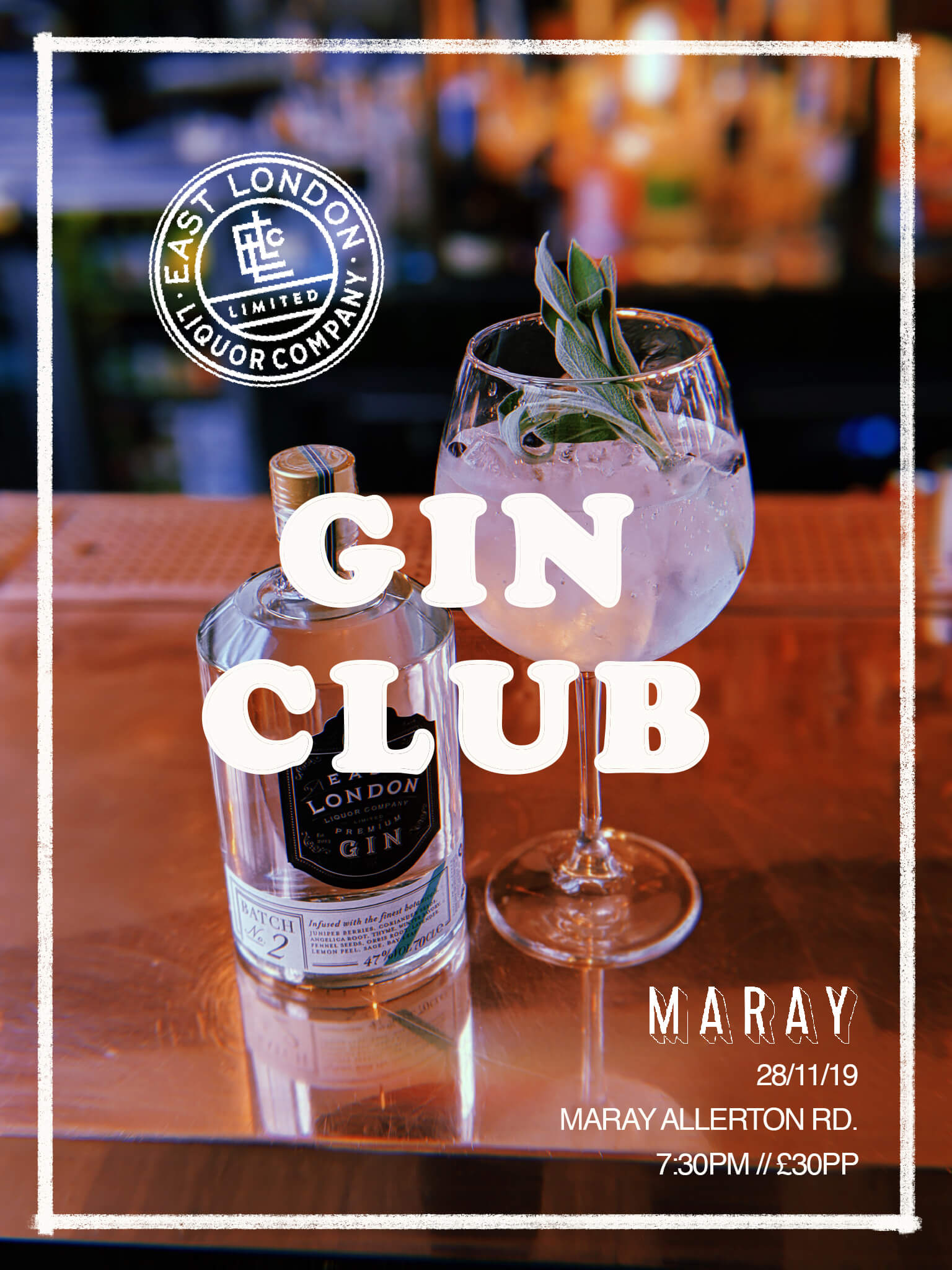 12 Nov

THE RETURN OF GIN CLUB AT ALLERTON ROAD

On Thursday 28th November our sellout Gin Club series returns to Maray Allerton Road with very special guests East London Liquor Company.

Founded in 2014, ELLC is the first distillery in the east end of London for over a century and over the last 5 years they have built an incredible reputation for distilling and importing a range of premium quality spirits including rum, whisky, vodka and of course – GIN.

On the evening we will be joined by Tarik Graba from East London Liquor Co, who will take us on a journey into their distilling process, and talk us through the different expressions and styles of gins they produce.

Guests will enjoy a cocktail on arrival, followed by five drinks (a mixture of cocktails and gin and tonics) all accompanied with a selection of vegan canapés from the Maray kitchen.

The evening starts at 7:30pm and tickets are available via our events page at just £30.pp

To book your place – head to our event page here!